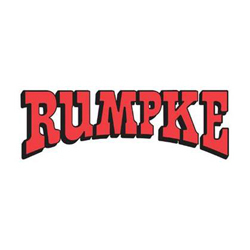 Vehicle Repair Technician - $5,000 Sign-On Bonus!
Louisville, KY
MULTIPLE OPENINGS AND POSITIONS AVAILABLE!
Ask questions and learn more about the positions available.
Please submit your resume and/or apply with us online we will contact you for a better suitable time.
Already have a job?? Great, we want to talk about the amazing benefits Rumpke can offer you.
Vehicle Repair Technicians are responsible for performing inspections, diagnostic testing, repairs and maintenance on the vehicle fleet to ensure our trucks are safe and on the road. This position routinely requires moderate to extreme physical exertion and may require prolonged standing, bending, kneeling, squatting, and working in awkward positions. Repair technicians are exposed to extreme weather conditions and shop environment, as well as traffic during road calls. The hours and physical demand may vary by location.
2nd shift position (2PM-12AM)
$5,000 SIGN-ON BONUS!
$22.00 - $29.00/HR
Responsibilities and Duties
Perform repair and maintenance of fleet vehicles in a safe manner in compliance with all local, state, and federal regulations and company policies.
Service fleet vehicles per company maintenance schedules and/or from driver vehicle inspection reports (DVIR).
Diagnose and troubleshoot issues and make necessary repairs, adjustments or replacements.
Inspect, lubricate, and service vehicles and equipment.
Complete adjustments, repairs, and component replacements to vehicles, equipment, and related components.
Check, fill, and/or change appropriate fluids for all vehicle parts and check/change filters.
Inspect, repair and/or overhaul vehicle support systems, such as electrical, air, and brake systems.
Identify and perform repairs and adjustments to various components and operating systems on the vehicles, equipment or related components.
Perform roadside repairs and adjustments.
Ensure all safety devices on vehicles are in good working order.
Perform required administrative duties when necessary, such as cycle counts, parts requisitions, warranties, etc.
Assist less experienced technicians with repairs, maintenance assignments and adjustments.
Perform routine housekeeping duties related tools, materials, shop and work areas.
Professional interaction with internal and external customers.
May assist in other areas of the vehicle maintenance shop as needed.
Maintain accurate records (time, repair orders and parts usage) on computer.
Other duties as assigned.
Knowledge and Skills
Ability to perform physical requirements of the job (prolonged physical exertions, including standing, lifting, pushing, pulling, squatting, bending, kneeling, climbing and working in awkward positions and tight areas).
Must be able to lift and carry weights exceeding 50 pounds.
Good mechanical aptitude of vehicle maintenance and repair.
Minimum 3-5 years performing repair and maintenance on heavy trucks and diesel engine vehicles, equipment and related components.
Experience using repair manuals, wiring (electrical) diagrams and schematics necessary to troubleshoot or repair vehicle or component failure.
Ability to safely drive service vehicles and vehicles in and out of service area, as well as test drive.
In-depth knowledge of truck components and systems.
Ability to work overtime, weekends and/or holidays.
Ability to work in all weather conditions.
Good written and verbal communication skills to be able to communicate effectively and professionally with internal and external customers.
Must possess necessary tools to perform assigned tasks.
Familiarity with using a computer.
Additional skills may be required to perform additional task(s) specific to work location, department or line of business.
Minimum Qualifications
Legally eligible to work in the United States.
Must be at least 18 years of age.
Valid drivers license, CDL preferred.
Possess a valid DOT medical card or able to obtain prior to hire, preferred.
Must be able to read and speak the English language well enough to communicate, understand, and respond to questions, directions, traffic signs, signals, and safety training.
Work Environment
Exposure to noise, heat, dust, and fumes as found in a repair facility.
Exposure to extreme weather conditions possible.
Exposure to residential and commercial waste.
Possible exposure to high traffic conditions while performing road calls.
This job description is intended to describe the general nature, complexity and level of work to be performed by employees assigned to this position, and is not to be construed as an exhaustive list of responsibilities, duties and/or skills required. It does not prescribe or restrict the work that may be assigned. Furthermore, this does not establish a contract for employment and is subject to change at the discretion of the company.
Rumpke Waste and Recycling is committed to equality in all aspects of employment. It is Rumpke's policy to provide equal opportunities to all employees and potential employees without regard to race, color, religion, gender, sexual orientation, gender identity, national origin, age, protected veteran status or disability status.
2170OHVEHR
APPLY WITH US TODAY FOR IMMEDIATE CONSIDERATION!
Please complete the quick apply form and apply online.
Ask questions and learn more about the positions available.
Already have a job?? Great, we want to talk about the amazing benefits Rumpke can offer you.
ONLY THOSE WHO APPLY ONLINE WITH US WILL BE CONSIDERED FOR THIS POSITION!
We look forward to speaking with you!
85237214