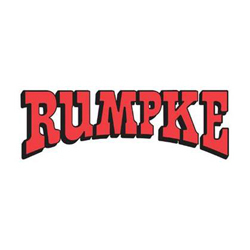 Rumpke
Diesel Mechanic
Cincinnati, OH
Heavy Equipment Diesel Mechanics are responsible for performing inspections, diagnostic testing, repairs and maintenance on the heavy equipment to ensure safety. These Mechanics must be able to work with minimal direction and may direct the work of others. This position routinely requires moderate to extreme physical exertion and may require prolonged standing, bending, kneeling, squatting, and working in awkward positions.
BENEFITS:
Excellent Pay: $21.00 - $30.18/hr (Pay based on experience)
Rumpke offers a comprehensive benefits program, which provides:
Health
Dental
Prescription Drug Coverage
Life
Supplemental Life
Short and Long Term Disability
Employee Assistance Program
401(k) Plan
Competitive Holiday & Vacation Allowance
Responsibilities and Duties
Perform repair and maintenance of heavy equipment in a safe manner in compliance with all local, state, and federal regulations and company policies.
Service equipment per company maintenance schedules and/or from equipment daily inspection reports.
Diagnose and troubleshoot mechanical issues and make necessary repairs, adjustments or replacements.
Perform emergency repairs on breakdowns.
Inspect, lubricate, and service equipment.
Check, fill, and/or change appropriate fluids for all equipment parts and check/change filters.
Inspect, diagnose, and repair equipment support systems, such as electrical, hydraulic, suspension, air, and brake systems.
Identify and perform repairs and adjustments to various components and operating systems on the equipment or related components.
Ensure all safety devices on equipment are in good working order.
Perform routine welding repairs to equipment.
Maintain accurate repair orders, parts usage, and repair times through utilization of a computerized system.
Perform routine housekeeping duties related to materials, tools, shop, and work areas to maintain a clean and safe work area in compliance with company and OSHA standards.
Professional interaction with internal and external customers.
Other duties as assigned.
Knowledge and Skills
Ability to perform physical requirements of the job (prolonged physical exertions, including standing, lifting, pushing, pulling, squatting, bending, kneeling, climbing and working in awkward positions and tight areas).
Must be able to lift and carry weights exceeding 50 pounds.
Excellent mechanical aptitude of heavy equipment maintenance and repair.
Experience using repair manuals, wiring (electrical) diagrams and schematics necessary to troubleshoot or repair equipment or component failure.
Ability to work overtime, weekends and/or holidays.
Ability to work in all weather conditions.
Good written and verbal communication skills to be able to communicate effectively and professionally with internal and external customers.
Must possess necessary tools to perform assigned tasks.
Familiarity with using a computer.
Additional skills may be required to perform additional task(s) specific to work location, department or line of business.
Minimum Qualifications
Legally eligible to work in the United States.
Must have a valid driver's license; CDL preferred.
Must successfully complete pre-employment testing.
Must be able to read and speak the English language well enough to communicate, understand, and respond to questions, directions, traffic signs, signals, and safety training.
Work Environment
Exposure to noise, heat, dust, and fumes as found in a repair facility.
Exposure to extreme weather conditions possible.
Exposure to residential and commercial waste.
This job description is intended to describe the general nature, complexity and level of work to be performed by employees assigned to this position, and is not to be construed as an exhaustive list of responsibilities, duties and/or skills required. It does not prescribe or restrict the work that may be assigned. Furthermore, this does not establish a contract for employment and is subject to change at the discretion of the company.
Rumpke Waste and Recycling is committed to equality in all aspects of employment. It is Rumpke's policy to provide equal opportunities to all employees and potential employees without regard to race, color, religion, gender, sexual orientation, gender identity, national origin, age, protected veteran status or disability status.
APPLY WITH US TODAY - Either online or submit an up to date resume!
We look forward to hearing from you!
EOE
107489646
107489646